No Credit Check
:: Calculators
Caravan Loan Repayment Calculator
This calculator will help you to estimate monthly repayments on a caravan loan
Caravan Loan Details: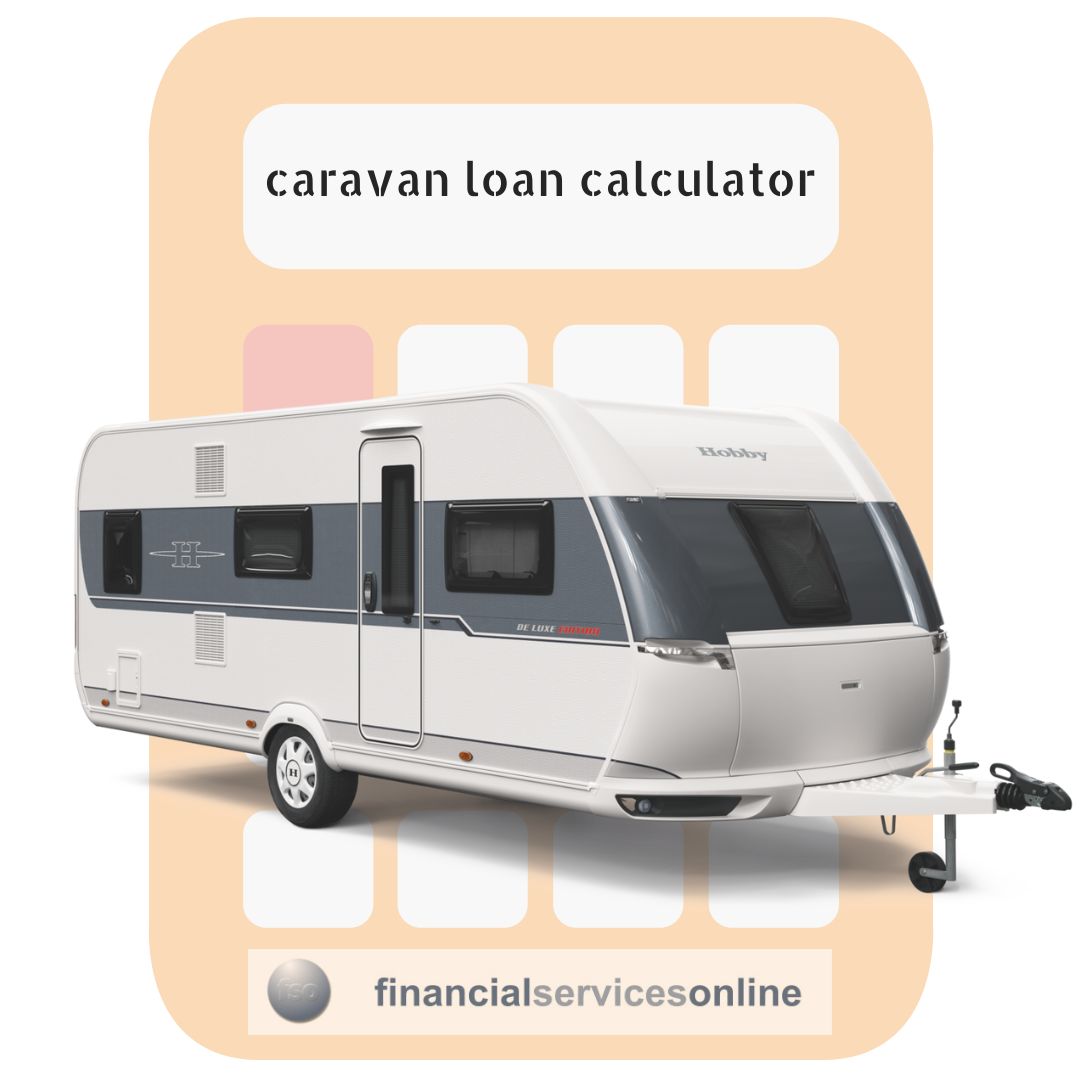 Important!
Caravan Loan Interest Rates differ from lender to lender and will depend on your individual circumstances (credit history, employment status, age, etc.). To find out if you qualify ... and for a free, personalised interest rate and repayment quote, please CLICK HERE
Caravan Loan Amortization Calculator
The following amortization graphs detail month-by-month data on the progress of the proposed loan. The first chart below examines the reducing loan balance over the course of the finance contract term. The second graph illustrates the portion of each monthly repayment allocated to payment of interest vs principal reduction.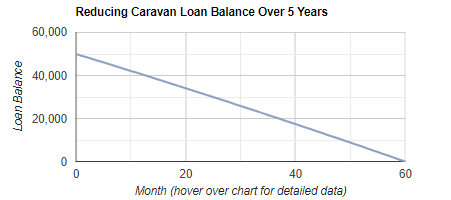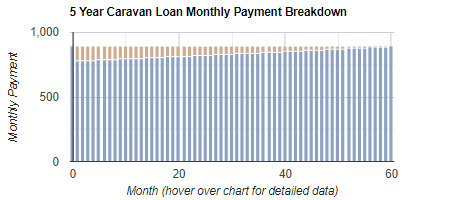 Share this calculator:
Co-Signing Loans - Risky Business


There may come a time in your life when you are asked to co-sign for a loan or credit card. If this is the case, there are several things to consider before making a final decision. Technically, you are putting yourself at risk of damaging your own credit in the event that the loan goes unpaid.

- read more
Default and Reposession


Most people would assume that a default under a loan contract means that payments haven't been made but, as you are about to learn, there are other reasons why a lender may have the right to repossession.

- read more
When should I use a personal loan?


Unsecured personal loans can really help in a pinch. If your savings are low and your car breaks down, for example, such a loan can patch up your life. Or maybe you're buying a big-ticket item and you need backup money to cover a short-term hole in your bank account.

- read more
Credit Card Secret Guarantee


Most people use credit cards in some form or another but few truly appreciate one of the special features of credit cards that make using their credit card to insure their purchases.

- read more
5 Credit Killers


A good credit score speaks volumes about your financial habits. It's the evidence most creditors need to evaluate your credit worthiness.

- read more
Balloon Payment Loans: 6 steps to make the loan profitable


Did you know that you can reduce the monthly payments on a loan to half of what they should be by using a balloon payment? Handled correctly, structuring your loan to include a Balloon Payment will increase your bottom line. Mishandled, a Balloon Payment can cause real headaches. Here are 6 steps to keep it smart.

- read more
Find out now if you qualify and compare rates, offers and options from multiple lenders - without a credit check!
Guarantor:
A party who agrees to be responsible for the payment of another party's debts should the original party fail to pay or perform according to a contract.